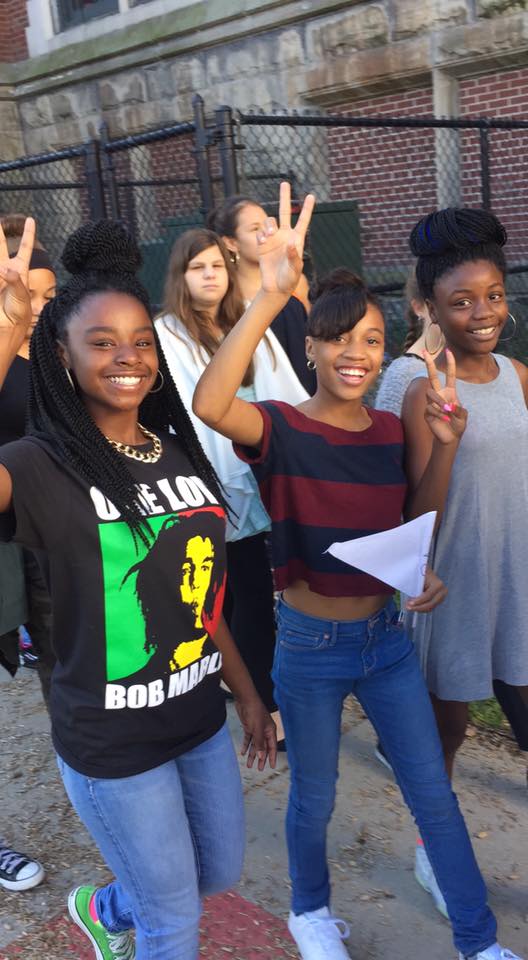 "The chief symptom of adolescence is a state of expectation, a tendency towards creative work and a need for the strengthening of self-confidence."
The 12-14 Level
The child is now entering the third plane of development, which in some ways mimics the first plane in that the changes are as dramatic. In the first plane the child has moved from birth to life. In the third plane the child has moved from birth to adulthood. The 12-14 level at our school is the level at which the student begins their transition away from Montessori towards a high school setting.
Secondary certified teachers teach Mathematics, English Language Arts, Social Studies, and Science. Additionally, students take classes in Home and Careers and Industrial Technology, Art, Music, Physical Education, Health, and Italian.
Generally, there are not Montessori materials at this level. Students in need of assistance in arithmetic can visit our building math coach who can offer supports with the materials needed by the student.
At the 12 to 14 level the students transition from class to class echoing the high school experience they will encounter in 9th grade.
Check out our amazing 8th grade graduates here:
8th graders, as a culmination to their time at Montessori have the option of attending the annual trip to an historic city such Boston or Philadelphia!
For more information about the planes of development, please consider Follow The Child by Rob Key